How old are the houses on your block?
After stumbling upon a dataset of the Portland metro area released by the City of Portland, I wanted to answer this question myself.
The dataset contains 619,000 structures and 544,033 of them list the year they were created. After loading this up in TileMill and adjusting the color schemes, some beautiful patterns begain to emerge.
Interesting facts about the dataset
4,452 structures were created during the 1800s.
The oldest identifiable building by name is the Oaks Pioneer Church.

The dream of the 90s is still alive in 75,434 structures. The 1890s haven't fared so well, with only 942 structures still standing.

The busiest year was 1978 with 10,265 structures listed.
There's a building on SW Stark built in 1899. It contains a Vintage clothing store.
Patterns
Patterns are everywhere in the data. It looks like 50s-era housing development relied more on the grid system, than say, the 80s and 90s where the cul-de-sac was seen more often. It's also interesting how a lot of the neighborhoods east of I-205 didn't exist prior to the 50s.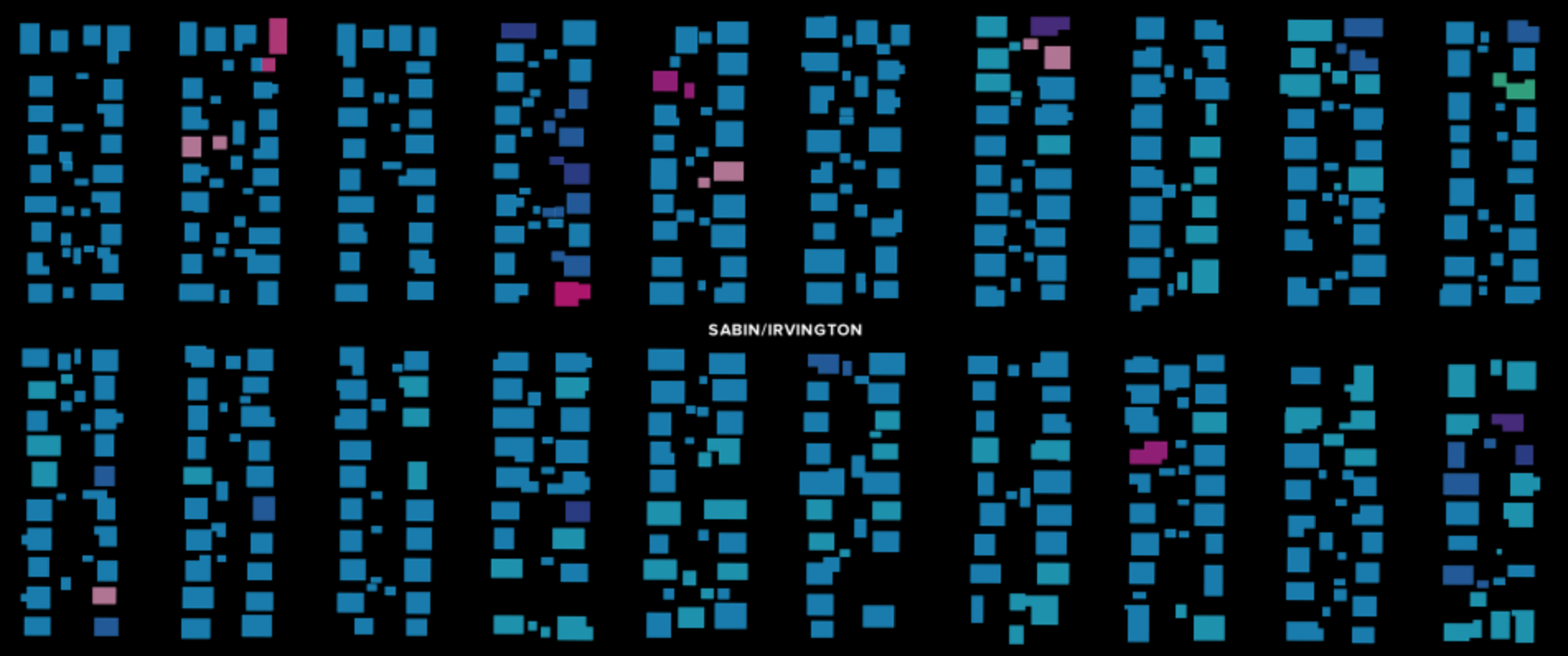 Sabin/Irvington Neighborhood, NE Portland

Beaverton, OR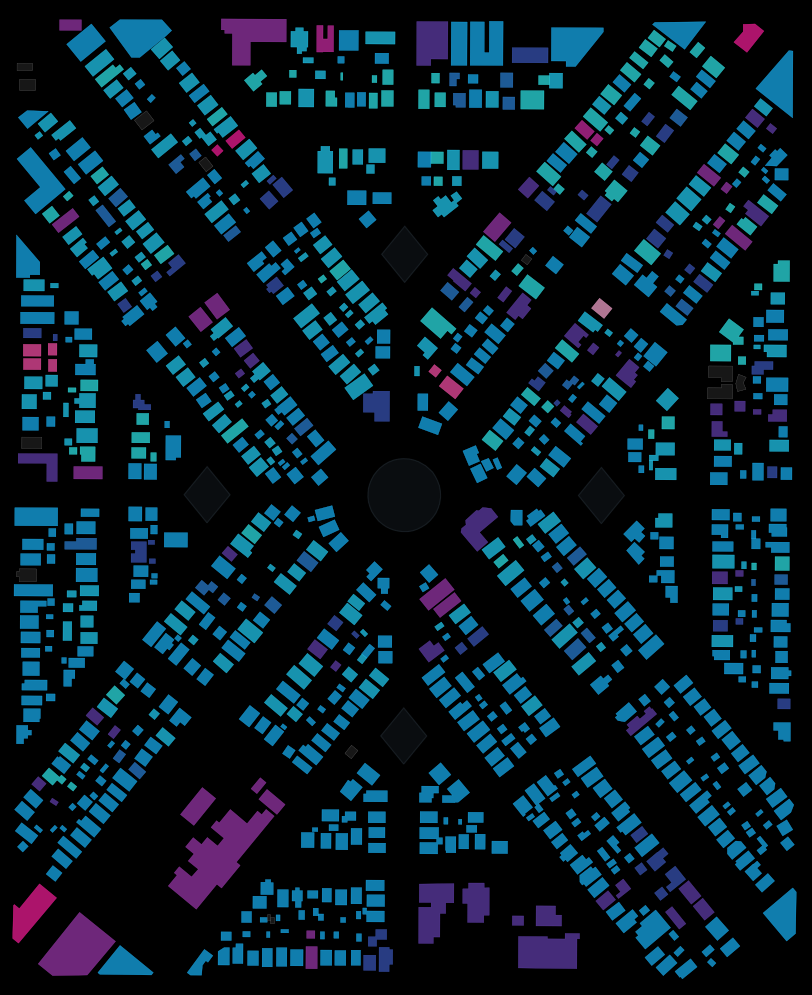 Ladd's Addition, SE Portland
North Portland
The Housing Crisis
With home prices reaching their peak in 2006, and foreclosures on the rise, you can see a decline in new structures. Eventually this would lead to the sub-prime mortgage crisis.
This has been a fun project and I hope to keep working on it. Maybe take into account the size and type of buildings, or the number of stories.
Have a look at the map yourself. I would love to know if you find anything interesting!